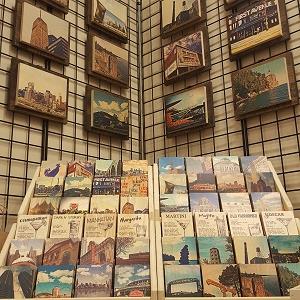 Homespun Gifts & Decor - Booth 535
Minnesota Made Gifts and Decor!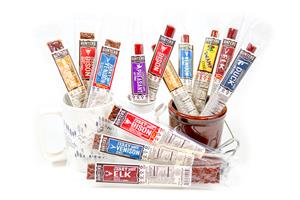 Hunter's Reserve - Booth 1315
Hunter's Reserve is a woman-owned crafter of clean, foodie-inspired snacks & sharables for a health-aware, fearless, active nation. We offer unique, gourmet varieties including Bison, Elk, Venison, Duck, Pheasant, Wild Boar, Antelope, Roadkill® (blend of 5 types of meat), Swamp Stick® (Alligator), Jackalope® and three beef flavors. We also carry a number of side items like gourmet cheese bars & spreads and crackers!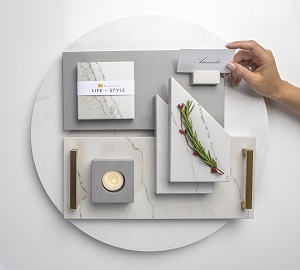 Cambria Life + Style - Booth 442
Crafted from American-made Cambria® quartz, our Cambria LIFE + STYLE product is perfect for the fashionable host, design enthusiast, or cocktail connoisseur.
Style our pieces anywhere in the home—from the bedroom to the bathroom and beyond, this piece is versatile, functional, and beautiful and adds elegance to any space.
As with all Cambria products, pieces in this collection are scratch and stain resistant, nonabsorbent, food safe, and easy to maintain.
We use scraps and remnants left over from the fabrication of our stunning countertops to make these beautifully handcrafted LIFE + STYLE pieces. These initiatives allow us to leave a smaller, greener footprint and to further our commitment to sustainability, wellness, and environmental responsibility.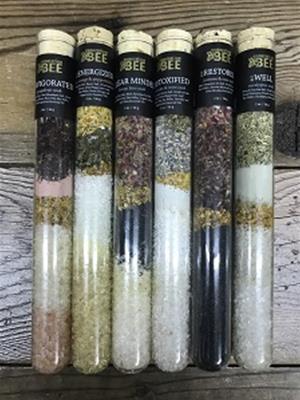 Generation Bee - Booth 630
All Natural Skincare line using all of the honey, wax and pollen collected from our very own Bee hives.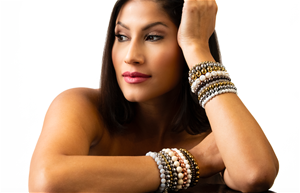 Realia by Jen - Booth 420
Natural stone bracelets are the essential fashion accessory for gift giving.Stackable, versatile, and available in every color.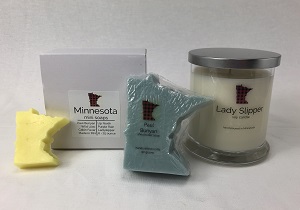 FSR Minnesota Soap & Candle - Booth 636
We have a MN themed line of products under our Northwoods Line.These items include Mn shaped soap - larger bars or a box of 6 mini Minnesotas, hand poured soy candles and wax melts.The names of the scents are - Cabin Fever, Paul Bunyan, Up North, Wild Lilac, Lady Slipper, and Purple Rain.Each scent reflects the name and celebration of our unique state.Each product is high quality and handcrafted by us to provide a one of a kind gift for anyone!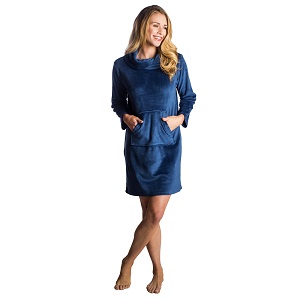 Softies - Booth 729
It's no wonder Softies' buttery soft lounger is Oprah's Favorite Thing!A perfect companion for crisp mornings at home, or add leggings to head out of the house! Lightweight, stretchy, and oh-so soft, the Snuggle Lounger's cloud-like fabric is the same inside and out. Featuring a flattering tulip cowl neck and convenient front kangaroo pocket.A truly versatile classic.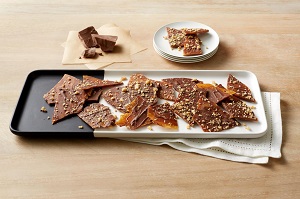 Heavenly Treats LLC - Booth 340
Once you bite into our gourmet toffee, the crunch, the thinness, the melt in your mouth experience will get you hooked. We pride ourselves in producing the finest toffee and most incredible toffee cookies you will ever taste! We are so passionate about our freshly made products and want to introduce them to everyone on earth! No other toffee compares to what we have to offer. And no waste on our end at all because we use all of our tidbits for sampling or making our incredible cookies.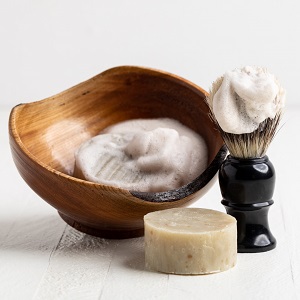 Sebesta Apothecary - Booth 237
Raise the bar on self care with a premium shave kit, including hand tooled wooden shave bowl with creamy lathering shave bar and boar bristle brush. All natural and locally made in small batches.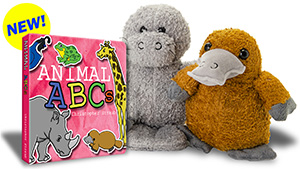 Christopher Straub - Booth 229
Children's books and plush toys by Minnesotan author and illustrator Christopher Straub! New this year is an ABCs board book sturdy enough for the youngest book lovers.