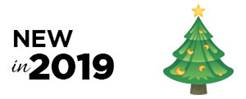 Holiday Runway Challenge with Christopher Straub located in the Lobby/Concourse Level at US Bank Stadium.
Categories will include, but are not limited to:
Floral
Home Decor
Apparel
Accessories
Up to five exhibitors will be chosen to participate in the Challenge!
Chosen exhibitors will be required to donate between $50 - $100 in raw goods/items and Christopher will create a look or holiday dress/outfit from the donated items.
Examples of potential items include (but are not limited to):
Flowers, leaves, ribbon, fabric bits or samples, paper, or other small items.
Product may be taped or glued on to another material.
Exhibitors will receive the final "look" back at the end of the show to keep.
Exhibitors will have ability to provide their items/goods in a 3'x3' x 8' tall area next to their mannequin showcasing their products/services at the show.
Exhibitors chosen will have a 22"x28" sign with their company name, logo and booth # on display next to the dress/outfit on the Concourse.
We'll include consumer judging onsite at the show. The contest will be promoted on Facebook, Twitter and Instagram.