DATES & HOURS
| | | |
| --- | --- | --- |
| Friday | December 10, 2021 | 10:00 am-8:00 pm |
| Saturday | December 11, 2021 | 10:00 am-8:00 pm |
| Sunday | December 12, 2021 | 10:00 am-5:00 pm |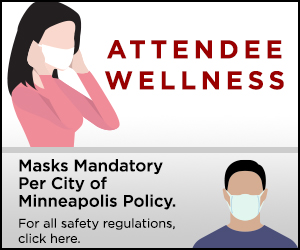 Attendee Wellness
We are looking forward to celebrating the holiday season with you, and we take the safety of all of our guests seriously. The show follows all public health regulations as well as the Minneapolis Convention Center's policies. Currently, there is a mask mandate in place for individuals inside City of Minneapolis owned buildings, which includes the Minneapolis Convention Center, where the Minneapolis Holiday Boutique takes place. More information on the mask mandate here: https://www.minneapolis.org/minneapolis-convention-center/safety-updates/
Admission
Adults: $12.00 (at the door)
Adults (Online): $10.00
Seniors over 55: $8 Discounted tickets - Box Office Friday, Dec. 10 Only
Children Ages 12 & under: FREE

Friday & Saturday: $5 after 5pm - Box Office Only

FREE RIDES all three days of the show.
Metro Transit'sis providing free rides for Minneapolis Holiday Boutique attendees.
Map your route to the Minneapolis Convention Center at metrotransit.org, or download to a digital device.
Reminder: masks are required while riding any Metro Transit vehicle due to Federal mandate.
Click blue box below for the day you are attending to download your FREE ride pass!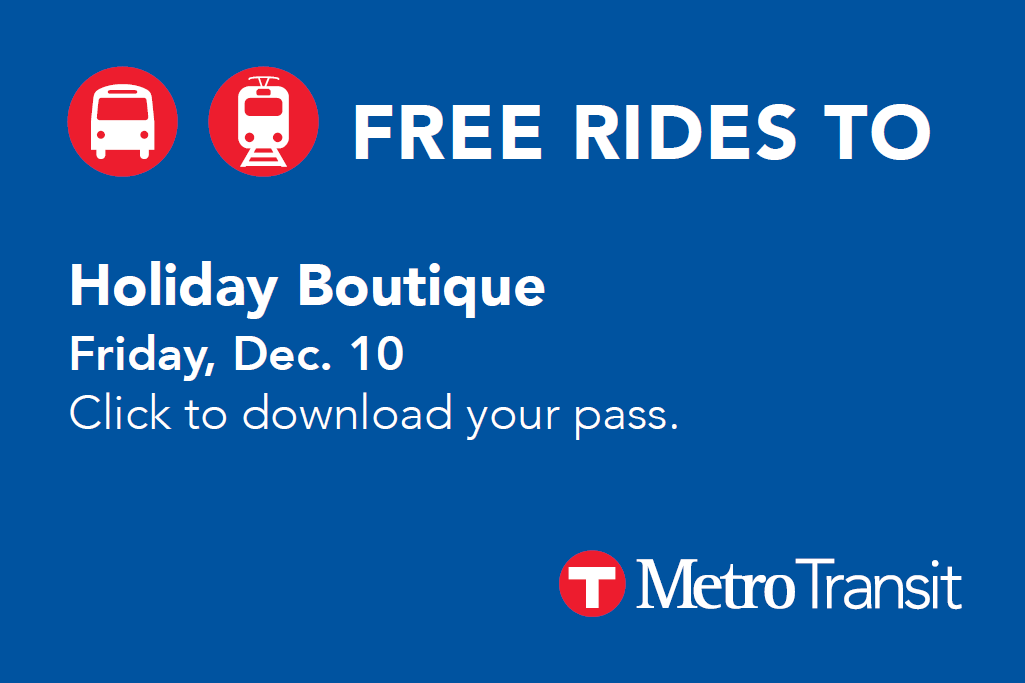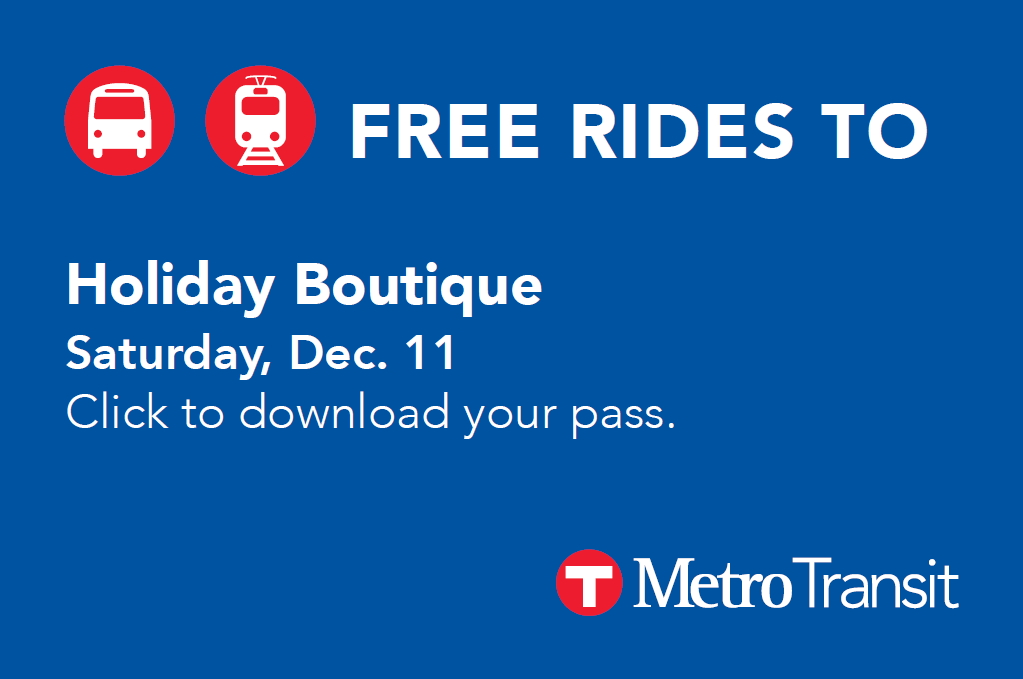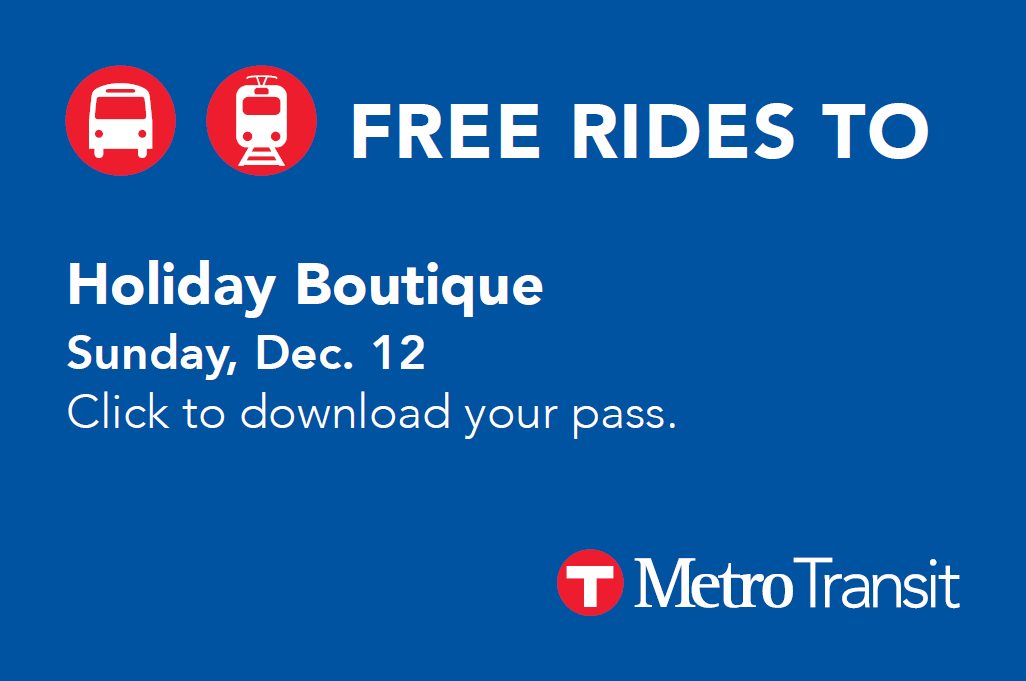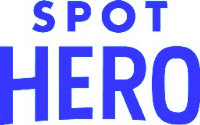 Reserve your parking in advance and get there on time, stress free! Click HERE to reserve your parking spot for the show!
Hotel Information
We have negotiated discounted rates at the following hotels:
Hilton Minneapolis
1001 Marquette Avenue
Minneapolis, MN 55403
612.376.1000
Click Here to reserve your room
Booking Deadline is 5pm CST November 24, 2021