Bring It!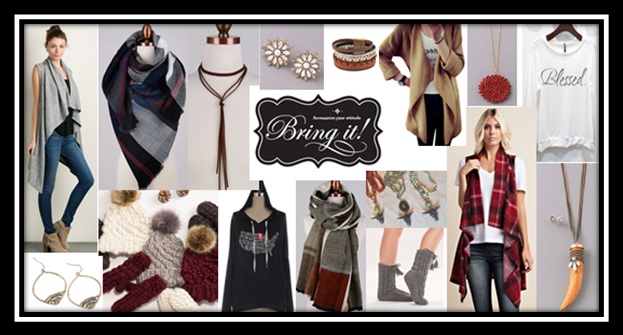 Booth: 731
13916 W Virginia Ave.
Bring It is a home party business like nothing else out there! We "bring" the boutique to you! But, without boutique prices! We shop the Big markets (NY, LA, Vegas, Atlanta, Dallas) to "bring" you the latest on-trend women's accessories and now clothing too! Everything you need to make your outfit POP! The best part is no ordering! You bring your merchandise home the night of the party! And...we even do corporate events! We'd love to bring our goods to your work-place! We carry a wide variety of fabulous, affordable, on-trend accessories including hats, scarves, gloves, fun graphic tee's!, bling headbands, clothing (ponchos, vests, tops, dresses and more!) and TONS of jewelry! Everything from those day to day jewelry pieces to bold statement pieces. A portion is even hand-made by the owner Sue!
Stop by our booth and see the latest of this seasons fashions at Great prices! You won't be disappointed!
Learn more about us!