Home For The Holidays
Like those song lyrics proclaim, "there's no place like home for the holidays." In addition to being a shopping extravangaza, the Minneapolis Holiday Boutique will provide attendees with the opportunity to learn how to spruce up their home - just in time for the season of entertaining.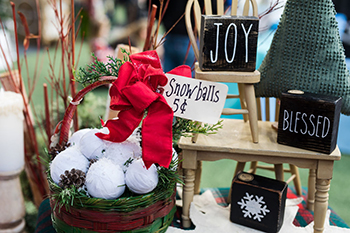 Santa's Workshop, located on the northeast end of the field at U.S. Bank Stadium, will host exhibitors providing a variety of products and services. Meander through this area aims and get inspiration and ideas for improving and updating your home. Vendors in Santa's Workshop will include:
• Above and Beyond Construction
• Champion Window
• CRI Custom Remodelers, Inc.
• Firebuggz
• Home Pro America
• LeafFilter Gutter Protection
• Reface Experts
• Renewal by Andersen
Remember to bring your questions and stop by to chat with these service and product expert "elves" within the Santa's Workshop area.
Of course, the Minneapolis Holiday Boutique is filled with hundreds of vendors providing a vast array of items to beautify your home for the holidays and year-round. Personalize your space with one-of-a-kind décor, locally-made artwork, handy kitchen products, table toppers, seasonal decorations….the "good" list goes one. And, naturally, fresh flowers always bring beauty and aroma.
Nov 5, 2019, 05:00 AM