Exhibitor Spotlight: Profile By Sanford
We're excited to welcome Profile By Sanford to the Minneapolis Holiday Boutique, November 8-10 at U.S. Bank Stadium. Before you visit this unique vendor at the show this weekend, enjoy our brief interview with Bianca Lenz.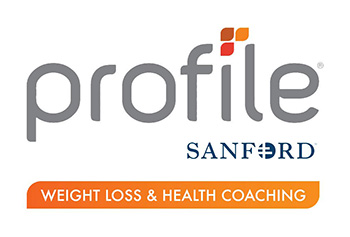 Please describe your products.
"Profile by Sanford was designed by researchers and physicians at Sanford Health to bring health and wellness to the masses. Our members will coach 1-on-1 with a certified Profile coach to work on their nutrition, activity and lifestyle!"
What are your best tips for the holiday season?
"Plan ahead. This time of year is very social with a food and drink focus. Eat before the party, browse the table first and decide what you're going to choose, have a "mock-tail" vs a cocktail, or stop into Profile and talk to a coach about making a plan to stick to your goals!"
What are your featured items this season?
"The gingerbread shake is amazing! It helps to curb the cravings with all of the holiday treats around."
What's your best holiday shopping advice?
"Plan ahead for the stores you want to visit and look up the deals online first, then you can be quick to the things you want once you arrive!"
What's your favorite part about being in the Minneapolis Holiday Boutique?
"Feeling like we're in a winter wonderland."
What's your favorite Christmas movie?
"Jack Frost."
Is there anything else you think folks should know about your business?
"We're here to help in any way we can."
Don't miss your chance to shop hundreds of vendors including Profile By Sanford - get your Minneapolis Holiday Boutique tickets today. We can't wait to start the holiday season with you!
Nov 5, 2019, 19:05 PM