Exhibitor Spotlight: Opulenza Designs
We're excited to welcome Opulenza Designs to the Minneapolis Holiday Boutique. Before you visit this unique vendor in Booth #1325, enjoy our brief interview with owner Katee Dupont.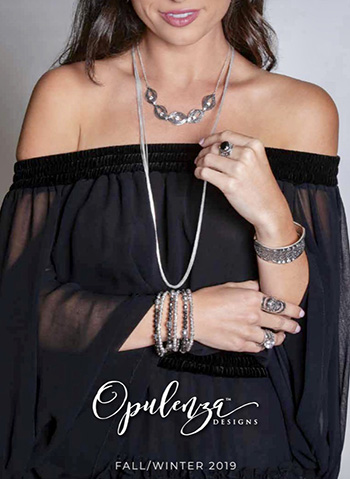 Please describe your products.
"Sterling Silver Jewelry, handcrafted by artisans Women owned, just turned 3 years old! Looking for a side hustle? Join us today! Sisterhood and training at its best."
What are your best tips for the holiday season?
"Shopping with friends makes it much more enjoyable."
What are your featured items this season?
"DIAMOND CUT ITALIAN SILVER LARIAT NECKLACE (N1080).
What's your best holiday shopping advice?
"Shop early so you are guaranteed product availability."
What's your favorite part about participating in the Minneapolis Holiday Boutique?
"Meeting new people and sharing the brand Opu.
What's your favorite Christmas movie?
"A Christmas Story."
Is there anything else you think folks should know about your business?
"We are growing and expanding. If you love jewelry and sisterhood this is the company for you!"
Don't miss your chance to shop hundreds of unique vendors, including Opulenza Designs. Get your Minneapolis Holiday Boutique tickets today!
Nov 5, 2019, 19:02 PM