Christopher Straub's Déjà Vu
Christopher Straub is feeling like it is 2009 all over again! Our charming local designer was a contestant on season six of the hit TV show Project Runway, which aired that year. On the show, he was challenged to make wearable garments from materials given to him.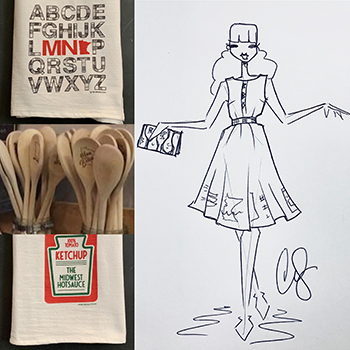 At this year's Minneapolis Holiday Boutique, Christopher has been given a similar challenge - this time using items from four select vendors. From tea towels and wooden spoons to cashmere and pillow cases, Christopher has assembled incredible ensembles.
Christopher Straub's "Holiday Runway Challenge" garments will be displayed on mannequins near the event entry on the concourse level – perfect for your first Instagram post of the day! Don't forget to vote for your favorite look.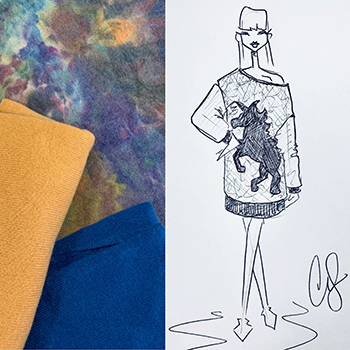 In addition to the festive fashion display, once again, the design master has chosen "Christopher's Favorite Finds" to help with your holiday shopping. Christopher perused the hundreds of vendors and chose ten of this year's must-have gifts. The list includes: Cambria Life + Style; FSR Minnesota Soap & Candle, Generation Bee; Heavenly Treats LLC; Homespun Gifts & Decor; Hunter's Reserve; Realia by Jen; Sebesta Apothecary; Softies; and Christopher's own line of gifts for kids.
"I wanted to cover a wide variety of gift-giving categories including jewelry, items for the home, kid's gifts, stuff for the guys in your life, wearables and tasty treats," Christopher explained. "This year's vendors have the most impressive offerings that I've seen in my four years at Minneapolis Holiday Boutique. The 'Christopher's Favorite Finds' list is a great place to start when making your holiday shopping list."
Make sure to stop by Christopher's Booth (#229) to say hello and check out his line of children's books and plush toys. And, thank you to Christopher for helping make the Minneapolis Holiday Boutique so stylish and fun!
Nov 2, 2019, 13:12 PM