Come Find Christopher's Favorite Finds
Nov 8, 2018, 19:12 PM
Christopher Straub is pretty much a local celebrity around here (remember him on Project Runway?) and we are thrilled to have him back for this year's Holiday Boutique. In addition to being the mastermind behind the feature "Doorway to the Holidays: Designer Rooms & Mannequin Display," Christopher has also chosen eleven outstanding vendors from this year's show that you absolutely must not miss! Take advantage of this list and map out your shopping plan before you get to the Show!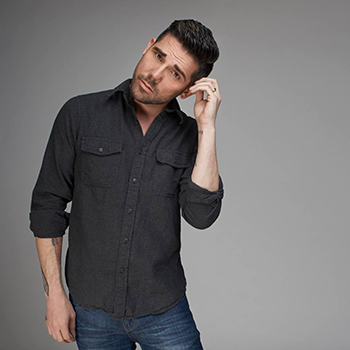 Amy's Classic Confections (Booth 26) Pretty sure everyone on your holiday shopping list would be thrilled with receiving handmade fudge as a gift! This booth also has unique candies and holiday favorites.

Christopher Straub (Booth 229)
Like he wasn't going to pick his own products! Christopher's booth is a wonderland full of children's books and plush toys. His new book, "Max the Anti-Bullying Bulldog" features a headstrong dog who turns a bad experience into a commitment to end bullying.
Herbal Alchemy (Booth 344)
A treat for winter weary folks; all-natural skincare and bath products made locally in NE Minneapolis.
MissionMade (Booth 703)
How about an unexpected gift for that tough-to-buy person on your list? This booth will have quality coasters featuring a bright and clever design honoring our Minnesota favorite Blue Ox.
Muddy Mouth Cards (Booth 108)
Once you start reading Muddy Mouth cards, you'll never be able to go back to Hallmark. These inappropriate and irreverent greeting cards will be a hit with (almost) everyone you know!
Oh Deer Children's Boutique (Booth 1314)
Unique fashion staples featuring amazing quality and comfort. Think ruffle pants, dresses and everyday basics, with sizes from newborn to 12 years.

Realia by Jen (Booth 338)
Natural stone bracelets are the essential fashion accessory for gift giving, and Jen's bracelets are stackable, versatile, and available in every color.

Simple Man (Booth 321)
Salon quality grooming products for the men in your life who need and deserve a higher grade of self-care. Made with essential oils, you'll find amazing beard products, luxury fragrance brand Alford and Hoff, and more.
Spice Your Life (Booth 921)
You don't know what you're missing until you use fresh gourmet spices from Spice Your Life. You will delight in these flavorful and healthy spices sourced from around the world. They are freshly ground and hand-packed to ensure maximum flavor. Discover the health benefits of spices and see how your foods come to life with new flavors.

Sugar Lake Designs (Booth 501)
Christopher was enamored with "Watercolor Travel Wraps" and "Paris Divas Necklaces," and these one of a kind, hand dyed, 100% cashmere travel wraps make excellent traveling companions. The uniqueness and gorgeous colors of the watercolor wrap are reminiscent of an impressionist's painting, along the lines of Monet.
Vintage Marketplace (Booth 230)
Just the touch your home needs, this collection of upcycled statement furniture and home pieces will scratch that itch. Look for the holiday-inspired rustic barn wood-stenciled Merry Christmas sign to see what I mean!

There you have it; a lot of variety and unique gifts for all. Imagine having all of your shopping done in one day! It's very possible at this year's Holiday Boutique! Join us at the U.S. Bank Stadium November 9-11, 2018. With hundred of vendors to choose from, you're sure to find a git for everyone on your list. Buy your tickets online and SAVE $2!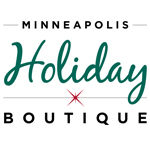 NOVEMBER 9-11, 2018
U.S. BANK STADIUM